Past
ILIE VADUVA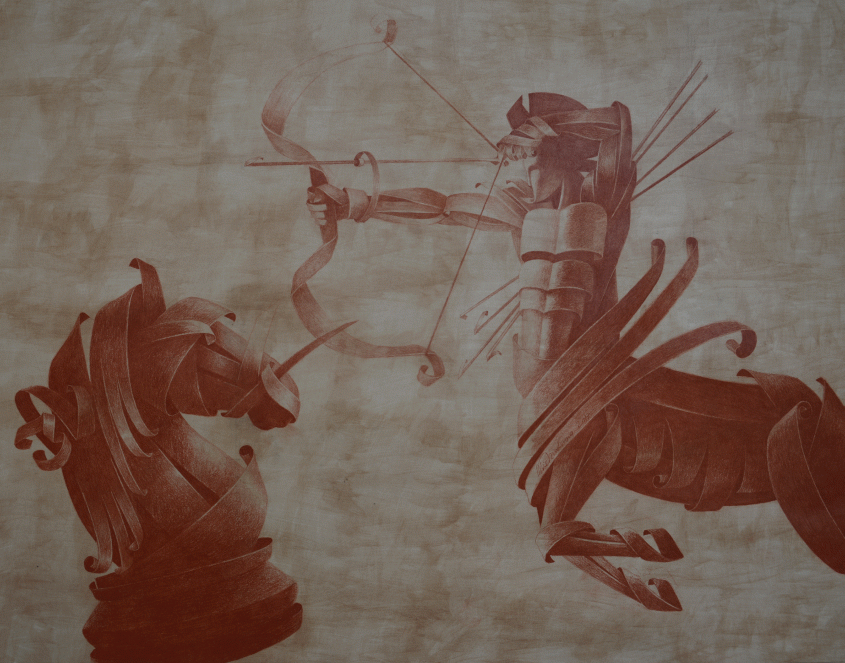 ArtSpace 8 is proud to announce a new exhibition of paintings by international artist Ilie Vaduva.
Ilie Vaduva was born in Romania in 1979 and started drawing and painting at a very young age. He gradually evolved to study mural painting during high school, eventually enrolling to study graphic art at the Art University in Timisoara. Vaduva has completed extensive work as a decorative and mural painter in both contemporary and traditional styles and has participated in a number of group shows in his native country. He emigrated recently to the United States, and currently resides and works in his studio in Chicago IL.
With bravura skill, Ilie Vaduva has developed and perfected his signature mixed media technique that combines transparent layers of oil colors and pen with white ink on canvas. This technique combines classic painting and etching techniques with Surrealist concepts to create visual vistas of incredible depth, where violent contrasts of chiaroscuro are achieved with astounding and detailed effect. The depth and drama of his images are highlighted throughout with a spotlight effect, where darkness becomes a dominating feature of the image.
He defines his work as a broad range of experiences with different media. Finding certain ones more exciting than others. But there is a leitmotif: creating a well-rounded artwork. He combines different techniques to obtain the most shades, textures and a dramatic contrast. He describes his work as a non-conventional touch of classicism in a surrealist environment.
Ilie Vaduva was selected to do numerous group exhibitions, few of them are: Gallery 212 in Miami, Jackson Junga Gallery in Chicago, or Art Basel in Miami. He was also featured in the Art Ascent Magazine, Canada in 2015.
His current series entitled, "Ego vs Alter Ego", graphically illustrates the phenomenon when we confront our own distorted image. Mythological animals and chess pieces constantly metamorphosis. They are stand-ins between the Ego and Alter Ego.
Ego vs Alter Ego: Theater of Symmetry
July 21st, 2017 7pm-9pm
Join us for a spectacular art exhibition of artist Ilie Vaduva, while enjoying handcrafted cocktails, and browsing through the gallery at Artspace 8.
JORDI MOLLÀ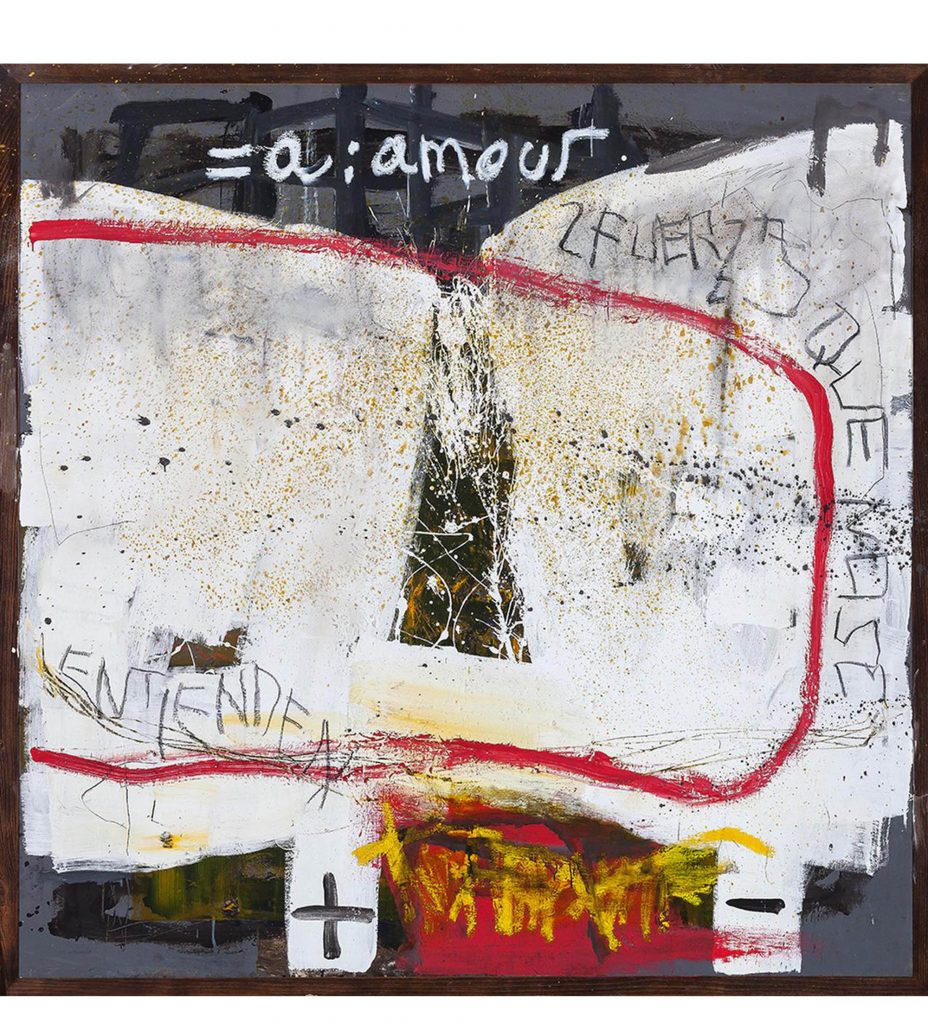 ARTSPACE 8 is proud to announce Raíces, a new exhibition of paintings and mixed-media works
by internationally-renowned artist and actor Jordi Mollà. The opening reception will be held
on Friday, October 28th, from 7 to 9 pm. As an artist with multiple embodiments of craft – painter,
actor, writer, filmmaker – Mollà regularly draws inspiration for his varied projects and the
creative process itself. Raíces is the result of Molla's latest artistic incarnation. Raíces (Roots) nods
to the artist's Spanish heritage. His use of color exudes the vibrancy of Spain's rich culture while
his confrontational and sometimes aggressive composition underlines its turbulent history. The series
of works from Raíces reference Art Informel, the movement championed by Antoni Tápies. The
postwar movement abandoned geometric abstraction in favor of intuitive, gestural abstraction. Mollà
breathes new life into Tápies social themes, tactile texture, and Spanish heritage while preserving
their essence. Embedded Spanish script, spray paint, and mixed media propel these works into Mollà
contemporary world.
For me, it is as necessary as breathing. I am an actor because I am a painter; I am a painter because
I am a film director, and I am a writer because I am an actor, and all disciplines are part of my day,
wherever I am . . . Creating for me is a way of living. In fact, it is life. – Jordi Molla
JORDI MOLLÀ was born in Barcelona, Spain, and trained in acting at the Barcelona Institute of Theatre.
He went on to further his studies in Italy, Hungary, and England. As an actor, Mollà has had a prolific
and distinguished career, most notably starring in Ted Demme's critically acclaimed Blow. Mollà has also
directed a number of short and feature films and has written two books. As an artist, Mollà, though
self-taught, has honed his skills for decades and regularly exhibited at Picasso Mio Galleries, Madrid;
Sotheby's Gallery, Madrid; Galeria Carmen de la Guerra, Madrid; as well as successful international exhibits
in London, Rome, Ibiza, Buenos Aires, Barcelona, Mexico City, Madrid, Miami, Los Angeles, and New York.
Raíces is Mollà's first exhibition at ARTSPACE 8.
JUAN CARLOS FRESNADILLO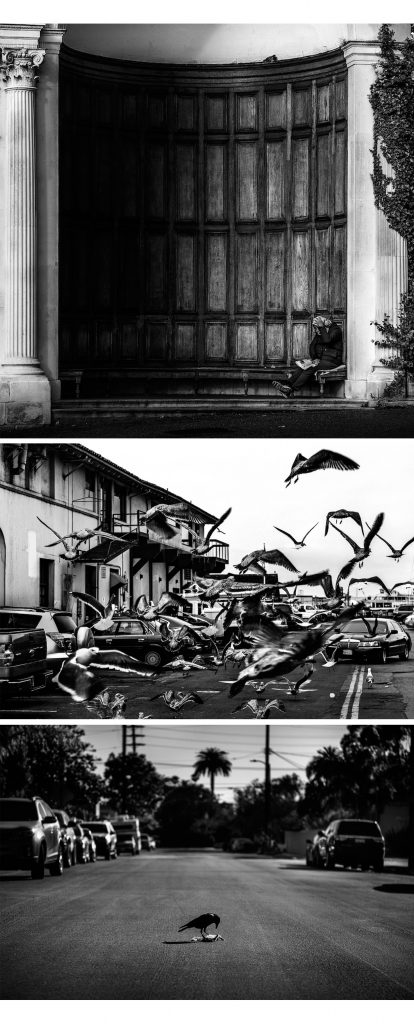 YANG YANG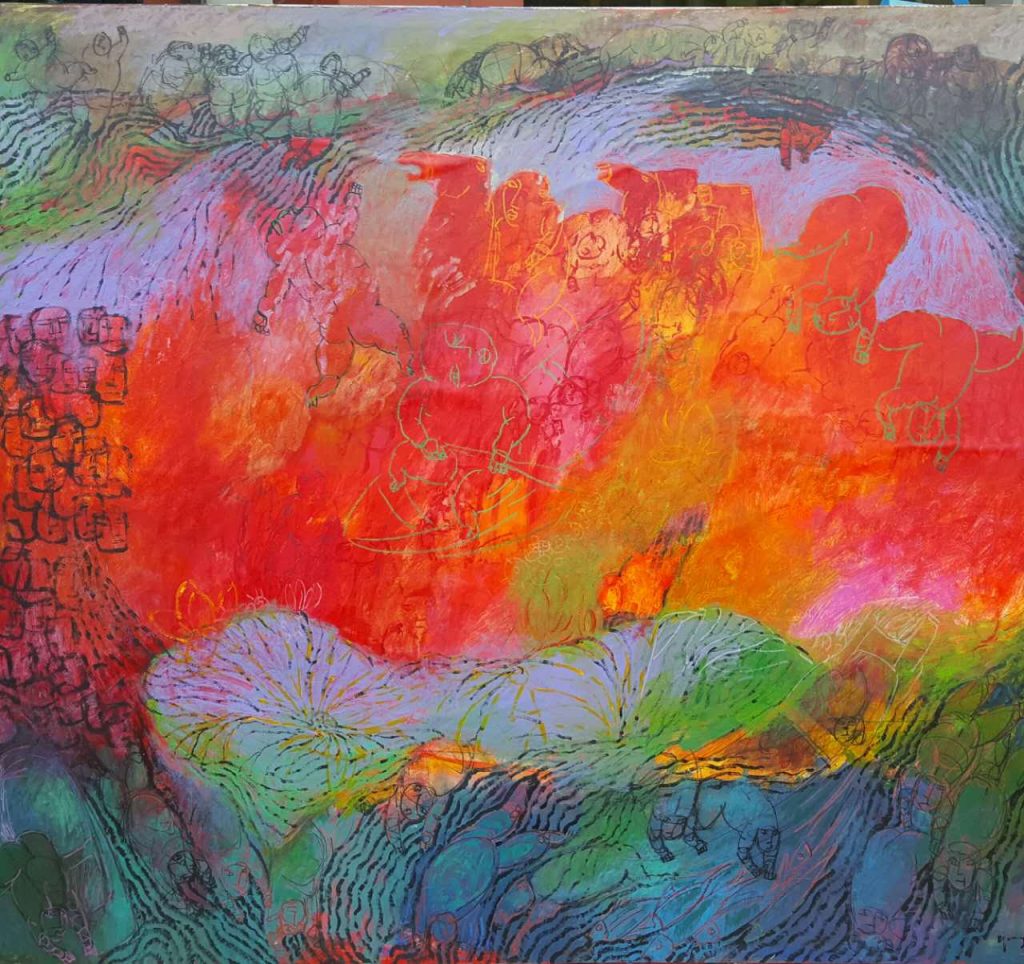 CHICAGO, IL (09/07/2016) – ARTSPACE 8 is pleased to announce, Beyond Dimensions, a solo
exhibition of recent works by the Chinese painter and sculptor, Yang Yang. The opening reception
will be held on Friday, September 16TH from 6 to 8 pm.
Over the course of his career, Yang Yang has cultivated a style that deftly synthesizes traditions
from both his Chinese heritage and his western education, lending a cultural and temporal ambiguity
to his work. While his use of traditional calligraphy and ink painting reference ancient Chinese
practice, his bulbous forms and gestural use of paint propel his work into its contemporary context.
His works are characterized by mythical settings where animals and humans share an existence of
ambiguity – capturing an unconstrained perception of humanity through a combination of mono-
chromatic colors, textures, and figures that transcend racial and ethnic assignment. His reimagined
figures, on hazy, otherworldly planes, evokes Chinese mystic tradition and Taoist philosophy. Seeking
to provoke a story inside each viewer, Yang Yang's works conduct a constantly growing narrative
shaped by the mystique and internal interpretation of its viewers – bringing us into an illusory world
beyond dimensions.
To a certain degree, Yang Yang's art has reflected the humankind's longing for harmony and beauty.
Yang Yang's technique and style do not belong to any particular school, but rather they represent an unusual beauty
. Often uses various grey colors that symbolize a sublime, vague, and mystical impression.
By unifying the line and plain he obtains both Oriental compositions and Western color harmony.
His paintings have a strong sense of intensity and explosive power, which is something beyond the artist's
emotional and psychological state.
– Liu Qi Wei, Shandong Art Museum Curator
YANG YANG received his MFA from Augustana College (Sioux Falls, SD) and a BA at Yichun College
(Jiangxi, China). He has recently had solo exhibitions at Shandong Fine Art Museum, Kansas City Art
Center, and The Chun Qiu Art Museum, among others. His works have been exhibited in world class
museums including the Xi'an Art Museum and the Minneapolis Institute of Arts. Yang Yang has prolific art
fair exposure, including exhibitions at Art Palm Beach International, LA Modern Contemporary, Art
Hamptons, SCOPE Miami, Armory Show (NY), and Art Asia Basel. Yang Yang's work has been published
throughout his long, accomplished career, including three books of his work. Most recently, recognition
of Yang Yang's accomplishments in the arts was presented by Hennessy X.O, who announced his place in the
brand's 'Circle of Influence'—a designation bestowed upon individuals who are pioneers in their field.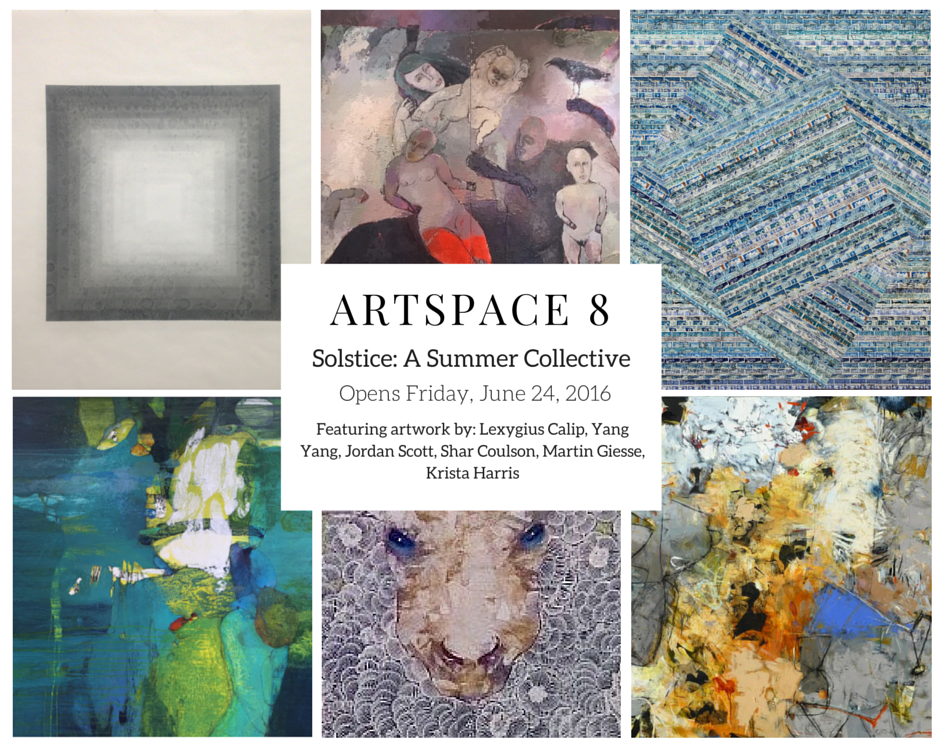 *****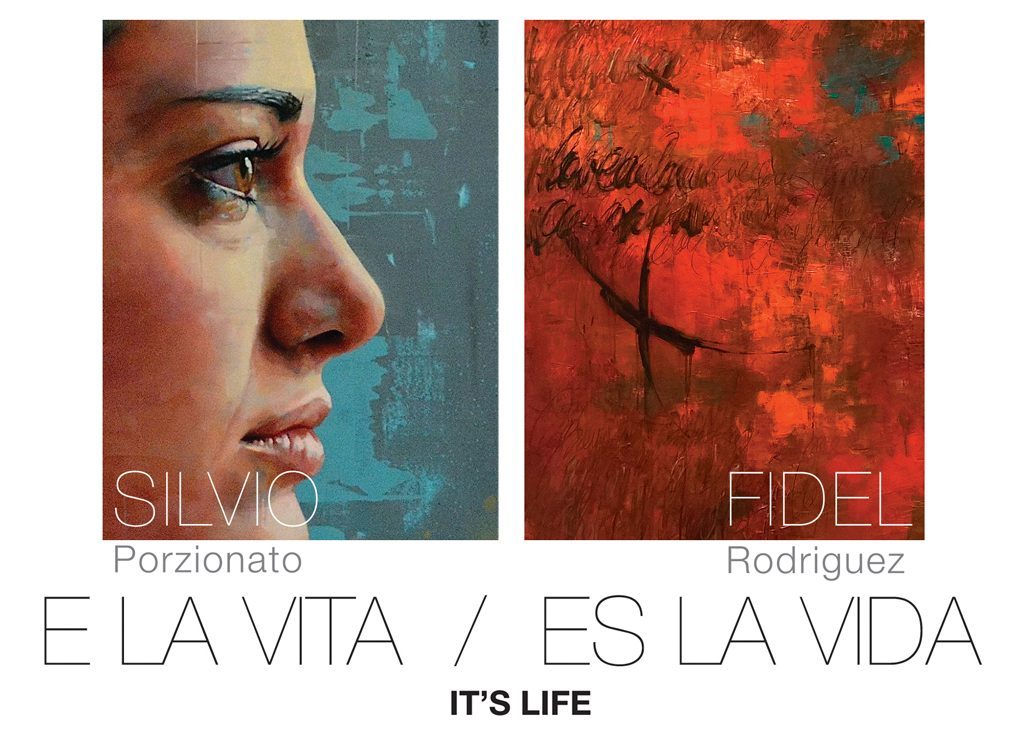 APRIL 8 – JUNE 18
*****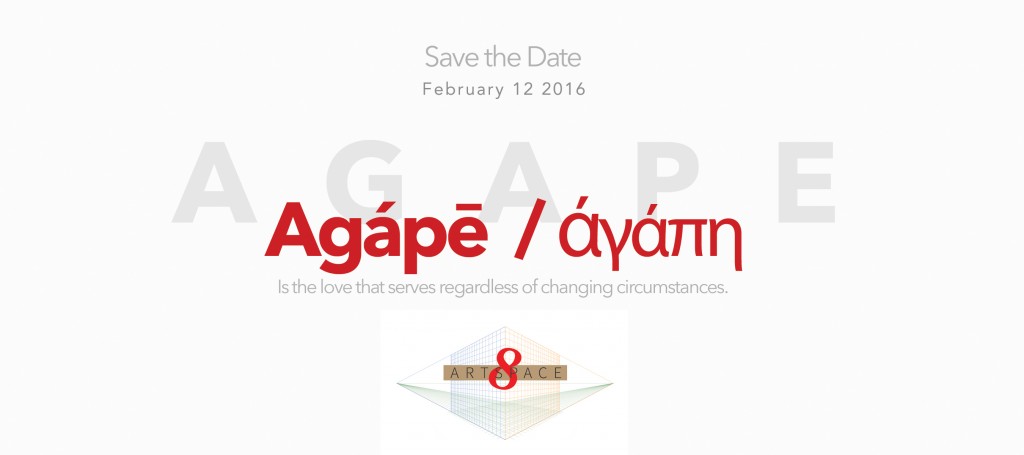 *****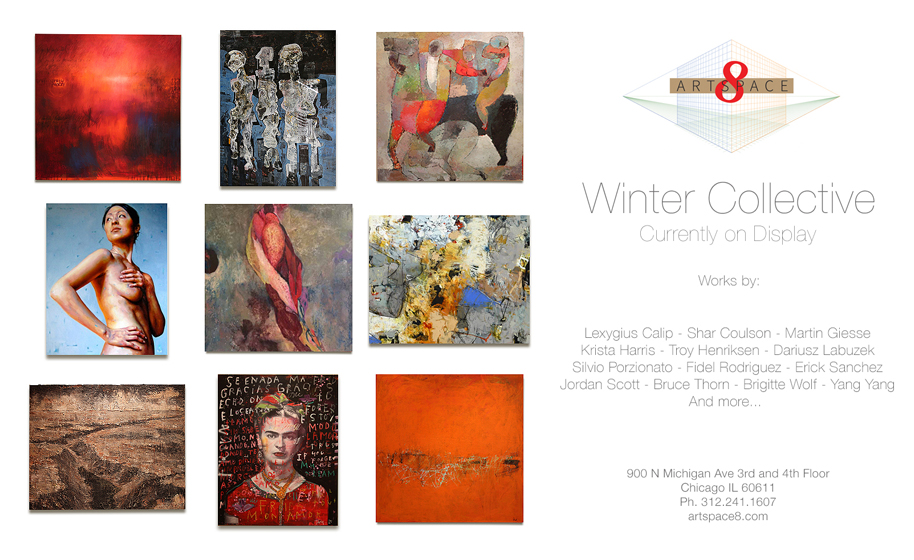 *****